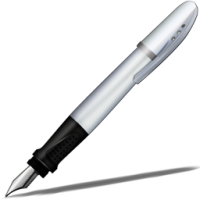 Leasing Program
For Systronik Analyzers
The environmental impact of poorly operating appliances, as well as their associated safety concerns, cannot be understated. It is paramount that flue-gas analyzers are used to assist in the sale of new equipment as well as in the maintenance of existing equipment.

In keeping with our vision to be an industry leader in innovation, technology and safety, we at KWE feel strongly that Systronik flue-gas analyzers should be an integral, yet affordable part of every professional heating contractor's tool kit.

It is no longer possible to get away with the shaker bottles and guesswork to perform the necessary measurements. Regulatory bodies, such as TSSA, have all but mandated the use of flue-gas analyzers as part of everyday life for the service contractor and those that simply carry a gas license as part of their scope of work.
---
How it Works
Our new leasing programs through National Leasing and GreatAmerica provide you with affordable solutions to analyzer-ownership.

National Leasing is a 100% Canadian owned company, with experienced representation in every major city in Canada, from St. John's to Vancouver.

Founded in 1990, GreatAmerica is headquartered in Cedar Rapids, Iowa with offices in Colorado, Florida, Georgia, Missouri, and Illinois.

The partnerships were designed so that KWE Technologies Group could provide special lease financing options to you. National Leasing and GreatAmerica are very flexible and proactive at arranging innovative lease products that enable KWE's customers to acquire new flue-gas analyzers with low monthly payment plans.

The knowledge and expertise of National Leasing and GreatAmerica will assist in the growth of your business. Just ask National Leasing or GreatAmerica about the many advantages and benefits of lease financing.
Why Lease?
Benefits Include:
Immediate return on investment - you are providing a chargeable service equal to or greater than your monthly payments
Low initial investment - no money down options available
Allows your business to grow without constraining your cash flow
Leasing provides potential tax benefits vs. buying
If you have any questions, or need help getting started with leasing, please contact Matt Muller at matt@kwe-tech.com or at 519-747-5042 x301.